The winners of the Forward Prizes for Poetry 2017 were announced at the Royal Festival Hall on Thursday 21 September, with Sinéad Morrissey winning the £10,000 prize for Best Collection for On Balance.
Forward Prize for Best Collection (£10,000)
Sinéad Morrissey – On Balance (Carcanet)
Felix Dennis Prize for Best First Collection (£5,000)
Ocean Vuong – Night Sky with Exit Wounds (Cape Poetry)
Forward Prize for Best Single Poem (£1,000)
Ian Patterson – The Plenty of Nothing (PN Review)
The Forward Prizes for Poetry are Britain's most coveted poetry prizes: together, these three awards celebrate the best new poetry published in the British Isles and honour both established and emerging writers. They are sponsored by Bookmark Content, the content and communications company.
On Balance is Sinéad Morrissey's sixth collection. Morrissey, born in County Armagh, Northern Ireland, was Belfast's inaugural Poet Laureate until 2016, and is now Professor of Creative Writing at the University of Newcastle. Combining a subtlety of touch with a powerful turn of phrase, On Balance revisits some of the great feats of human engineering to reveal the states of balance and imbalance that have shaped our history. In poems that touch on subjects as various as the launching of the Titanic to a ninth century Arabic manual of crankshafts and valves, via the Beatles, the Moscow State Circus and Napoleon's horse, Morrissey highlights all forms of precarious equilibrium – physical, structural, gender, ecological, life-death – holding narrative and lyric in delicate relation.

Andrew Marr said: "The poems in On Balance are beautifully written, emotionally charged and filled with a wonderful complexity. This is writing that successfully comes right up to the edge, again and again. We were taken by the openness, the capacity and the exuberance of this work. On Balance is a collection that readers will keep and go back to for a long time to come."
Ocean Vuong was awarded the Felix Dennis Prize for Best First Collection (£5,000) for Night Sky with Exit Wounds (Cape Poetry). Born near Saigon, Vietnam, he arrived in the United States as a two year-old refugee and was the first member of his immediate family to be able to read or write. He lives in Massachusetts, where he works as assistant professor at Umass-Amherst while writing his first novel. His debut collection, praised for its "precise, stark" imagery, can be read both as a personal story – of gay sexuality, absent fathers and hyphenated identities – and as a highly erudite exploration of poetry's possibilities.

Andrew Marr said: "Ocean Vuong is a truly remarkable new voice. This exciting poet navigates
different terrains, from personal traumas to history and mythology, with great skill and imagination. Formally daring, and rich in images, Night Sky with Exit Wounds is an incredibly accomplished first collection by an extraordinary talent."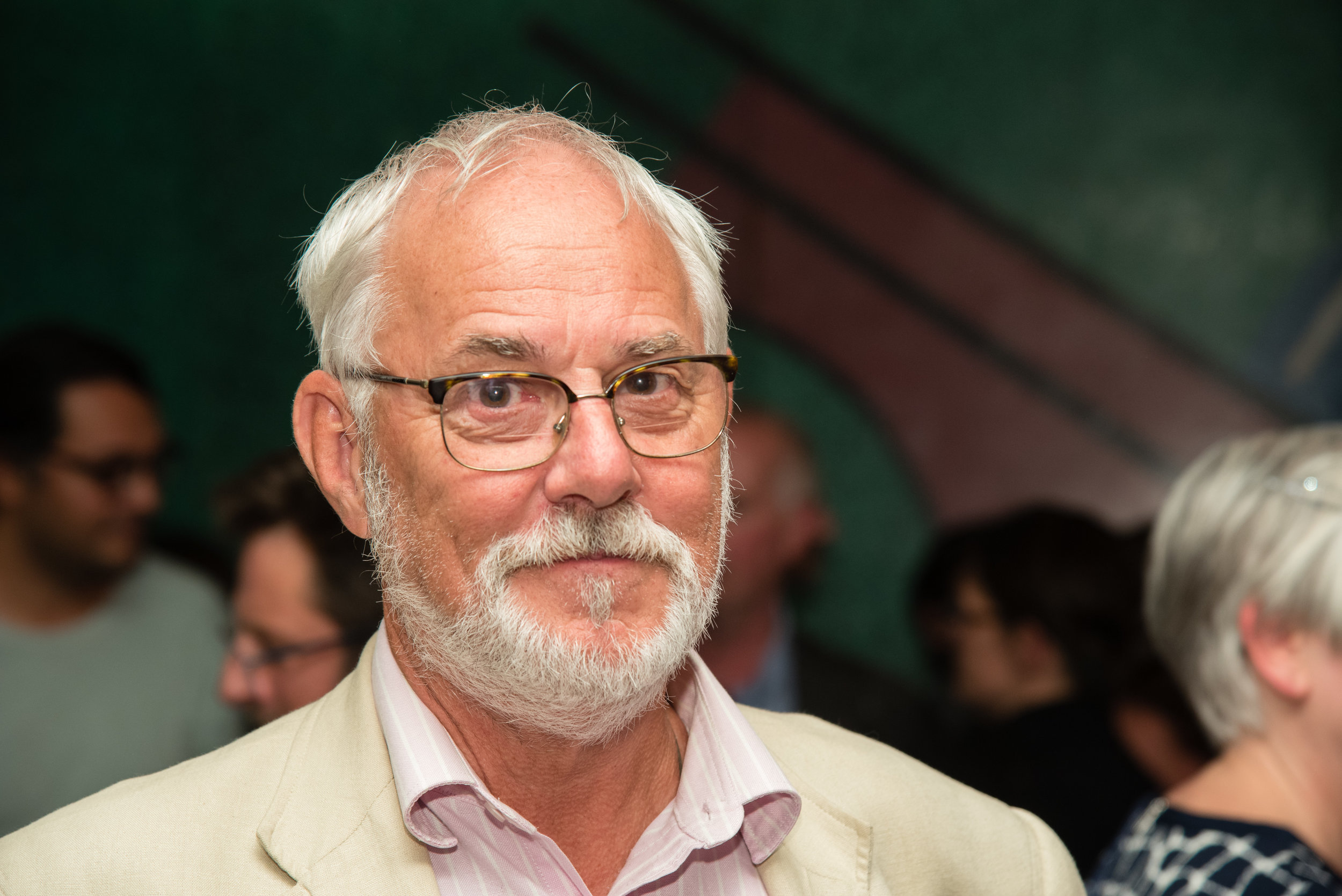 Ian Patterson was awarded Best Single Poem for The Plenty of Nothing (first published in PN Review), an elegy to his late wife, the writer Jenny Diski. Patterson has taught English for almost twenty years at Queens' College, Cambridge. His academic books include Guernica and Total War (Profile, 2007) and he has published numerous works of poetry.

Andrew Marr said: "The Plenty of Nothing speaks to the reader with great force and skill. Both
complex and bold, this is the kind of poetry that will inspire other poets to take greater risks."
The Forward Prizes were awarded at a ceremony at the Royal Festival Hall in London's Southbank Centre, with readings from each of the shortlisted collections, introduced by the prizes' founder William Sieghart and hosted by jury chairman Andrew Marr with the poet Mona Arshi, a fellow judge. The jury also comprised the poet Ian Duhig, poet and academic Sandeep Parmar and former Children's Laureate Chris Riddell.
All shortlisted poets are included in the recently released Forward Book of Poetry 2018, which also contains more than 50 poems highly commended by the judges.

Forward Arts Foundation, the charity responsible for the Forward Prizes, is committed to increasing the audience for poetry: as part of this education mission, this year it offered students aged 14-19 the year the chance to enter the Forward/emagazine Young Critics Competition by responding to poems from the Best Collection and Best First Collection shortlists in one of two ways: a critical appreciation or a creative-critical response. The competition was judged by the editors of emagazine, the quarterly magazine for advanced level students published by the English and Media Centre, and the poet Sarah Howe.
For further information, visit www.forwardartsfoundation.org or join the conversation at @forwardprizes #ForwardPrizes.
The full shortlists for the 2017 Forward Prizes for Poetry are as follows:

The 2017 Forward Prize for Best Collection (£10,000)
Nuar Alsadir – Fourth Person Singular (Liverpool University Press) Tara Bergin – The Tragic Death of Eleanor Marx (Carcanet)
Emily Berry – Stranger, Baby (Faber & Faber)
Michael Longley – Angel Hill (Cape Poetry)
Sinéad Morrissey – On Balance (Carcanet)

The 2017 Felix Dennis Prize for Best First Collection (£5,000)
Maria Apichella – Psalmody (Eyewear Publishing)
Richard Georges – Make Us All Islands (Shearsman Books)
Eric Langley – Raking Light (Carcanet)
Nick Makoha – Kingdom of Gravity (Peepal Tree Press)
Ocean Vuong – Night Sky with Exit Wounds (Cape Poetry)

The 2017 Forward Prize for Best Single Poem (£1,000)
Malika Booker – Nine Nights (Poetry Review)
Mary Jean Chan – // (Ambit)
Harmony Holiday – The City Admits no Wrongdoing (Prac Crit)
Ishion Hutchinson – Nightfall, Jane Ash Corner, St. Thomas (The Well Review)
Ian Patterson – The Plenty of Nothing (PN Review)

For further information contact: Annabel Robinson or Daniel Kramb
FMcM Associates, 020 7405 7422, annabelr@fmcm.co.uk / danielk@fmcm.co.uk