Described by Time Out as "one of the key events in the London literary calendar," the local festival drew a thousand-strong crowd for events taking place throughout November featuring Ali Smith, Alan Hollinghurst, Henry Blofeld, Kate Pankhurst and Robert Peston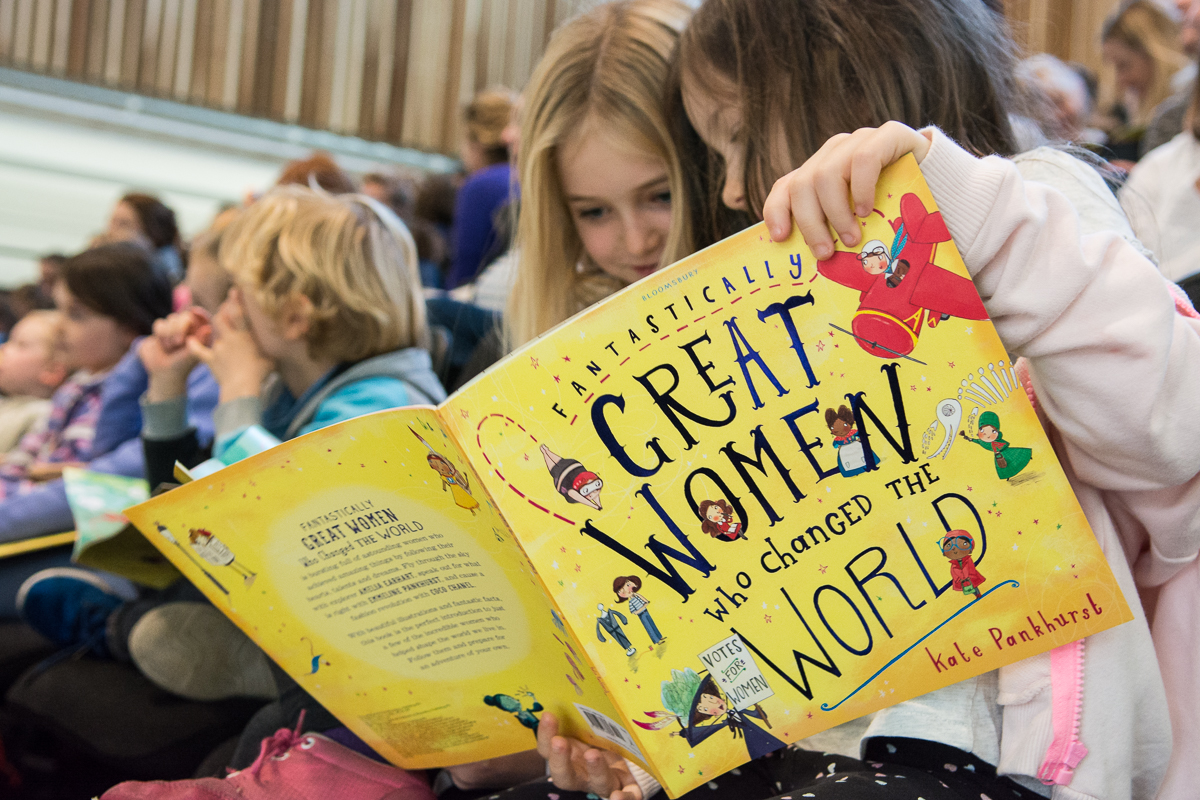 The fourth annual Dulwich Literary Festival drews to a spectacular close yesterday, with a final sell-out event featuring ITV Political Editor Robert Peston. Discussing his latest book WTF, Peston will conclude a month of successful events that have attracted over a thousand members of the public to venues across the local area.
Organised by award-winning indie bookshop Dulwich Books, the festival saw ticket sales double this year with a varied programme of events that included a free exhibition of work by Romanian photographer Mihaela Noroc, a guided walk with Peter Fiennes, and workshops on drawing and writing by design agency Scriberia and The Spectator Literary Editor Sam Leith.
Inspiring the next generation of local young writers, Man Booker shortlisted Ali Smith judged a writing competition for pupils from schools across the borough of Southwark, taking the time to read and critique 24 short stories on the theme of 'Winter', the title of her latest novel. In the evening, she spoke to a packed audience at the Dulwich Picture Gallery on the subject of her beloved Tove Jansson, the Finnish author and illustrator, whose work is currently being exhibited at the gallery.
Other headline talks from the festival included Alan Hollinghurst, who read an extract from The Sparsholt Affair set in Dulwich Picture Gallery, Kate Pankhurst, a relation of Christabel and Emmeline, who entertained a hundred children and their families with stories of Fantastically Great Women, renowned sports journalist Henry Blofeld, and actor, comedian and author Alexei Sayle.
Dulwich Literary Festival 2017: Highlights
This year's programme bought together 18 authors for 15 events taking place throughout November
The festival's first short story competition received 80 entries from 8 schools, with 8 prize winners chosen and announced by Ali Smith at Dulwich College
The festival hosted over a thousand members of the public, with sell-out events for Ali Smith, Robert Peston, Peter Fiennes and Protest: Stories of Resistance
The most popular talk across the festival's main weekend (10-12 November) was Henry Blofeld with around 200 people in attendance and nearly 60 hardbacks sold
Events took place across a number of local venues including Dulwich College, Dulwich Books, West Norwood Feast and Dulwich Picture Gallery
 
About Dulwich Literary Festival
The Dulwich Literary Festival began in 2014 and has since gone from strength to strength, recently described by Time Out as "one of the key events in the London literary calendar". Former guests include Margaret Hodge, Harriet Harman, Nick Clegg, Ken Clarke, Joanna Trollope, Matt Haig, Kei Miller, Joe Dunthorne, Chris Mould, Adam Rutherford and Ed Yong.
Rooted firmly within the local community, the festival works with a range of venues, schools, businesses and charities in the local area, with 2017 events taking place at Dulwich College, Dulwich Picture Gallery, All Saints Church, Dulwich Books and West Norwood Feast.
Dulwich Literary Festival is part of the MILD group's Livelit series, which includes two annual literary festivals and a year-round series of in-store events at Dulwich Books.
About the MILD Group
The Group's name is an acronym of the first letters of the four organisations: the Marsh Agency, established in 1994, The Indigo Press, inaugurated in 2017, Livelit, established in 2016 and Dulwich Books, established in 1982. Overseen by CEO Susie Nicklin, they are four separate entities working together to harness the talents of the team.
ENDS